I've heard this at least 3 times in my short auction career.
A person told me recently that Kiko had an auction for them. "No one came to the auction and machines that where worth $200 sold for $20."
Another person told me that Kiko sold his dad's house for $40,000 but it was worth $70,000.
Let me be clear: At least in these cases: Kiko robbed nothing from anyone.
The biggest learning curve I have been dealing with is helping sellers deal with expectations.
Expectations are the biggest issue in selling at auction.
What you paid for something new has no relation to what it is worth on the open market.
A Nissan Leaf loses 48% of it's retail value in the first year.
---
Sign up for our newsletter and instantly get $5 FREE to spend at our next auction.
Also, if there is ever a sale or discount we offer the ONLY place you will find it is on our newsletter. So don't miss out.
Sign up here:
---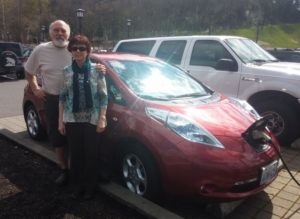 And some things become completely worthless. You can't get someone to pick it up and throw it away on the way out the door. Dolls come to mind.
If a potential seller is concerned about what something will bring (excluding real estate and vehicles) this is what I tell them:
Try selling it yourself. List it on eBay or Craigslist or Facebook. Or have a garage sale.
They then often tell me they either tried that or don't want to spend the effort doing that.
So, then we're stuck. They feel something is worth a particular price (that is likely unrealistic) but they also want the item gone.
I've sold stuff that people feel went for too little money. I HATE that experience. I'm too thin skinned and too much of a people pleaser.
I try really hard to sniff out where a person is with their stuff. I don't have the mental stamina to get yelled at because someone felt things went for less than they should.
It's possible that Kiko has grown immune to that issue.
The fact of the matter is: There are times when a person, or family, needs to let things go. Their personal items are causing actual damage to their family.
I once did an auction where a family was moving and one of the people in the family was a serious collector that hated to see their things go.
I did that auction because the family really needed it to happen.
I then once got totally reamed from a person that was incredibly unhappy about the price I got for items that had already been through a garage sale and run through Craigslist. I regret taking that auction.
Auctions are a tool used for a specific situation. We are more of a wholesale service provider than a retail provider.
The way you get the absolute maximum amount of money out of an item is to advertise it and sit on it. That's the model of retail selling.
Auctions are all about moving items incredibly quickly.
I'm sitting in the lobby of an office building that needed to liquidate all their old furniture and items because they were moving to a new location.
We sold every single item in 3 hours on Saturday. And now I'm just sitting here watching our buyers break everything down and carry everything out.
All the owner did was hand me the keys and building security codes the week before the auction.
The president stopped by today. She walked through briefly. She said she heard the parking lot was packed the day of the auction and everything was sold.
Her exact words were, "This is a huge load off my mind."
She didn't have to lift a finger. She didn't have to call around. She didn't have to try to organize countless meetings for people to come by and peruse her items. She has much more important things to do. She's not in the business of selling old office furniture.
But do you know who is in the business of selling old office furniture? My buyers!
They come to me to get good deals on a lot of merchandise that they can sell for a profit.
This is the ecosystem of selling pretty much anything.
I, as an auctioneer, start the life process of your stuff all over again.
When you're done with it a person like me comes in and sends it back out into the world to begin a new journey.
So, in this case, no. Kiko didn't rob you. You got fair market value for your items at that point in time, at that point in space in an auction setting.
If you are really concerned about getting a particular amount of money for an item set a reserve price on it so it doesn't go for less than that. That's a good idea for large ticket items.
But if you are selling traditional household items or office items ask yourself what you truly want. Do you want to sit on the stuff and market it and market it? Or do you want to move on with your life?
Bonus Thought #1:
The other problem you are going to deal with is that you don't have an audience. Even if you are willing to sit on items to get the maximum amount of money, you don't have a group of buyers on hand. Craigslist, Facebook and eBay are so saturated it is becoming increasingly difficult for a person to just put something online and expect it to sell. You may never sell your stuff.
Bonus Thought #2:
The other thing about an auction is that it's an event. People come to auctions because they are fun and exciting and they can pick up interesting items for a good deal. A retail store is not an event. That's why they have all those fake sales. Presidents Day. Back To School. Black Friday. That's all they have. An auction is a once in a lifetime event. The things that you find at an auction are unique and special. And once they're gone they're gone. So I can get 50-100 people to show up on a Saturday afternoon. How long will it take you to get your items in front of 50 to 100 people that will fight over your stuff?