Call Sage directly at: 330-416-7519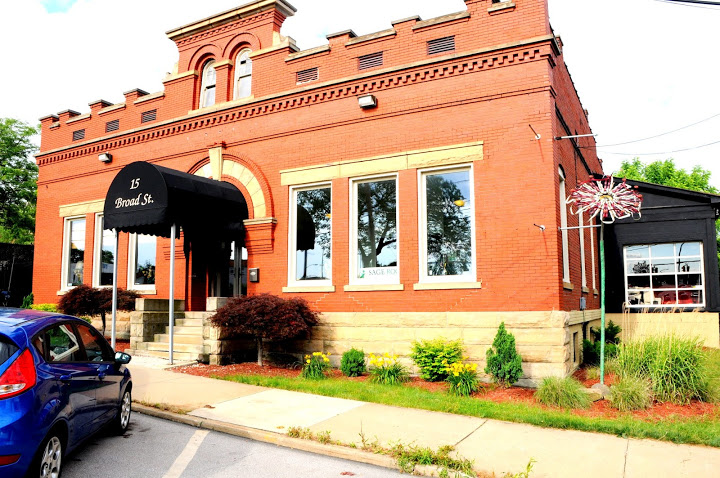 Rubber City Auctions is headed by licensed auctioneer, Sage Lewis. Our auction house is located at 15 Broad Street in Akron, Ohio although we're happy to conduct auctions at your location as well.
We specialize in helping people auction their estates, collectibles, antiques and much more.
Contact us to get a free appraisal for what you are looking to sell. We'll auction your assets and turn them into cash.
From small collections to large estates, Rubber City Auctions are excited to work with you in whatever capacity you may need.
We also are a licensed gun dealer. So we can properly and efficiently help sell your gun collection.
Additionally, Sage is a licensed Realtor. So we can auction and even list your commercial or residential real estate. Some people even like to try an auction of their real estate and if it doesn't get what they hope then they list it.
We typically have an auction the last Saturday of every month. Be sure to check our current auctions to see what we have coming up.
We are highly experienced marketers that know how to draw in an audience to help you get the most money possible for your items.
---
Sign up for our newsletter and instantly get $5 FREE to spend at our next auction.
Also, if there is ever a sale or discount we offer the ONLY place you will find it is on our newsletter. So don't miss out.
Sign up here:
---
We'd love to help you find a new home for your possessions.
Additionally, we are very proud to work with the Second Chance Store. They are a 501c3 run by The Homeless Charity. 100% of all money made at the Second Chance Store goes to the homeless people running the store. If there are unsold items after your auction you can donate them to the store and help the homeless in your community. The Second Chance Store is run out of 15 Broad Street as well.
We truly look forward to talking with you about how we might be able to help you.